The Future of Depression Treatment
According to the World Health Organization (WHO), depression impacts more than 264 million people globally. Once diagnosed, depression treatment can be by medications, psychotherapy, or a combination of the two. While 80% and 90% of people suffering from depression eventually respond to traditional treatment methods (such as medications and psychotherapy), scientists and mental health professionals are looking forward to the future of depression treatment. In particular, for those who experience treatment-resistant depression, several areas of research seek to tackle the condition of depression from new angles.
The Depression Gender Gap
The future of depression treatment calls for a comprehensive approach to researching and treating depression in women. According to a 2017 study, roughly twice as many women over the age of 12 are diagnosed with depression. To dive deeper into the factors impacting the depression gender gap, researchers reviewed previous research and turned to the ABC model. 
The ABC model focuses on the biological, effective, and cognitive vulnerabilities which can make it harder for individuals to manage and mitigate stress. The model highlights how individuals experiencing a vulnerability, such as hormonal changes or heightened body awareness, may find it more challenging to experience and recover from a negative life event, such as trauma or death in the family. The noticeable gender between depression in men and women emphasizes the need for individualized treatment plans in the future. It also prompts the need to study what happens to during the adolescent years and beyond to tip the scale of depression in women.
Opioid Signals and Depression
Current depression medications are only moderately effective. In fact, studies estimate that 30% to 40% of individuals fail to respond to available antidepressant medications. To reach those individuals not responding to current medications, researchers propose targeting their opioid receptors (mu, kappa, delta, as well as the nociceptin/orphanin FQ receptor). Current treatments for depression, including antidepressants and psychotherapy, can take weeks or even months (depending on the severity of depression) to create positive change. 
Research has shown using medications like ketamine may lead to faster improvements in depression. One likely target for ketamine is NMDA receptors in the brain. By binding to these receptors, ketamine can increase the amount of a neurotransmitter called glutamate in the spaces between neurons. This glutamate activates connections in the AMPA receptor. Together, the initial blockade of NMDA receptors and activation of AMPA receptors can lead to the release of molecules that help neurons communicate with each other along new pathways. This process, known as synaptogenesis, can impact thought patterns, mood, and cognition.
Positive Affect Treatment
Treatments that specifically target reward processing and regulation of positive affect represent a potential future treatment for depression. One of the most common symptoms of depression is the loss of motivation or joy (anhedonia). New research suggests that targeting the brain's reward pathways can help with depression. Research grounded on the foundation of neuroscience has increased our understanding of the neural bases of reward processing, regulation of positive affect, and anhedonia in those suffering from depression. Instead of focusing on the negative symptoms associated with depressive episodes, positive effect treatment plans focus on setting goals, earning rewards, and focusing on positive behaviors.
According to Harvard Medical, the first randomized clinical trial of positive affect treatment shows promising results. Six months after initial treatment, participants of the clinical trial experienced a reduction in their depression symptoms, suicidal ideations, stress, and anxiety. 
Technology and Depression
Innovative and emerging technologies continue to shape and impact our lives, and depression treatment is one area where technology is shaping the future of diagnosis and treatment plans. In particular, emerging technologies, such as wearables and GPS, are proving useful in helping to capture and track depression symptoms. 
It's widely accepted that sleep patterns impact depression. Sleep trackers are proving useful in tracking and documenting how much rest an individual with depression is getting. Likewise, GPS trackers can be used to reveal if an individual is staying home more than usual (i.e. drifting apart from friends and family). While depression presents differently in every person, researchers argue technology can help professionals diagnose and treat patients. Additionally, secure apps may prove useful in tracking symptoms, and identifying individuals with acute needs, which can help facilitate short-term interventions. However, the challenge lies in developing trust with new technologies and apps, which could present stumbling blocks on the road to implementing such practices into depression treatment.
Learning more about the gender gap, harnessing new technology, focusing on positive behavior change, and targeting opioid signaling all present as potentially promising areas for the future of depression treatment. Whether these advances will impact or transform care for depression patients remains to be seen. However, for the millions of people dealing with this emerging research may offer alternative treatment options. 
Clearminds Depression Therapy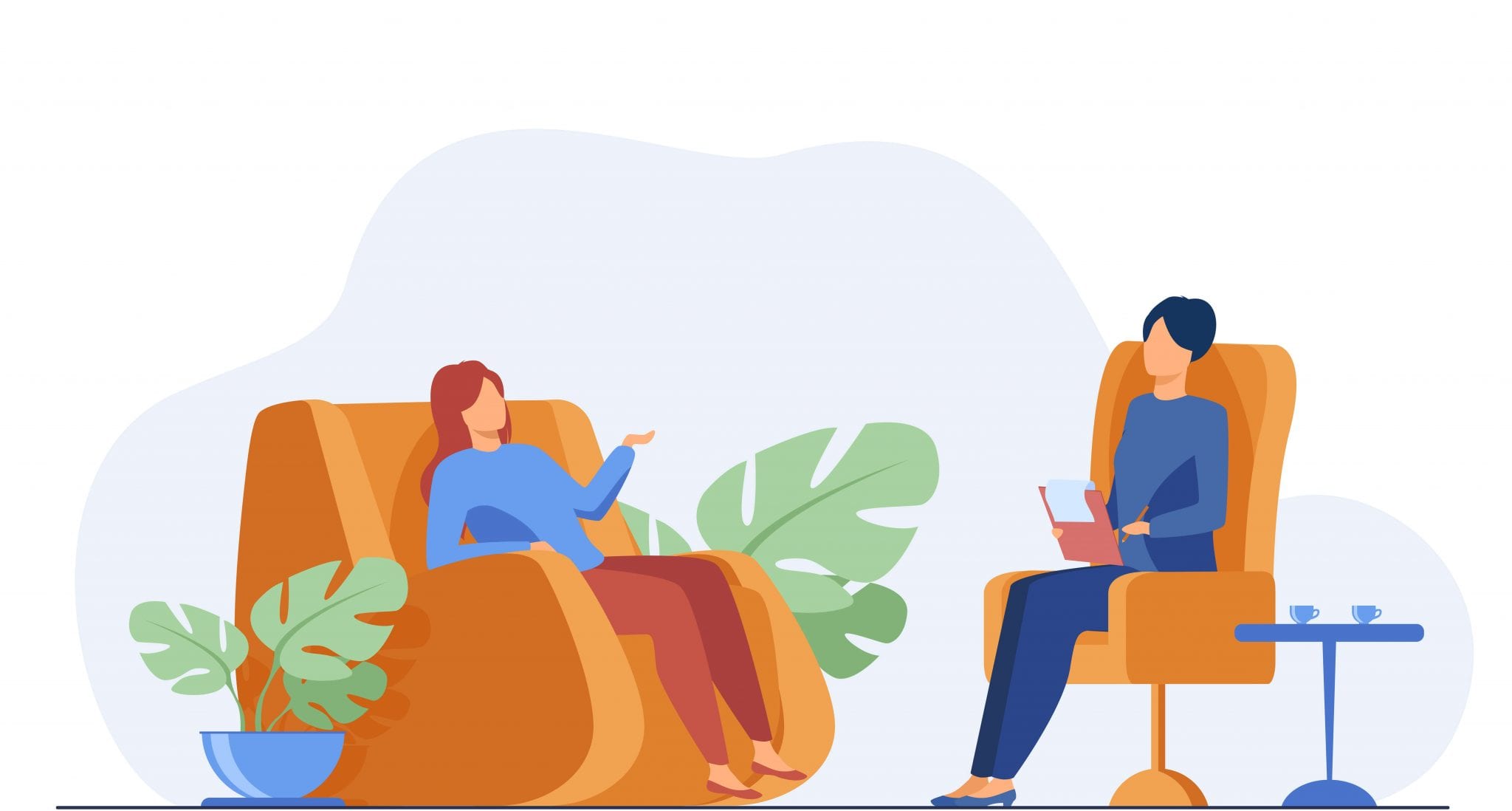 At Clearminds, our team of mental health practitioners, psychologists, and consultants have the clinical experience to offer a tailored approach to depression therapy. Together, we can help you work through this difficult time to meet your specific needs and mental health goals. As we comply with current COVID-19 guidelines and regulations, we continue to offer our therapy sessions via virtual platforms to provide the support you need to maintain your mental health during these temporarily uncertain times.  
Contact a member of our team to learn more about how depression therapy can help you and your loved ones.