Mountains Banner



Mountains Banner


A Safe Space for Growth and Development
It is normal for couples in a relationship to struggle from time to time. Whether it is due to simple miscommunications, individual traumas impacting the relationships, infidelity, or something else, every relationship experiences its own challenges and needs. At times, some of those needs may require an outside moderator to help guide the couple to a potential solution. There is no "one size fits all" approach for working through life's challenges when it comes to couples.
If you find that you and your partner are struggling to communicate effectively, are feeling frustrated and angry, or simply want to work towards a healthier relationship, you are not alone. Through simple guidance, positive communication, re-establishing trust, and navigating life's challenges, the professionals at ClearMinds are here to help!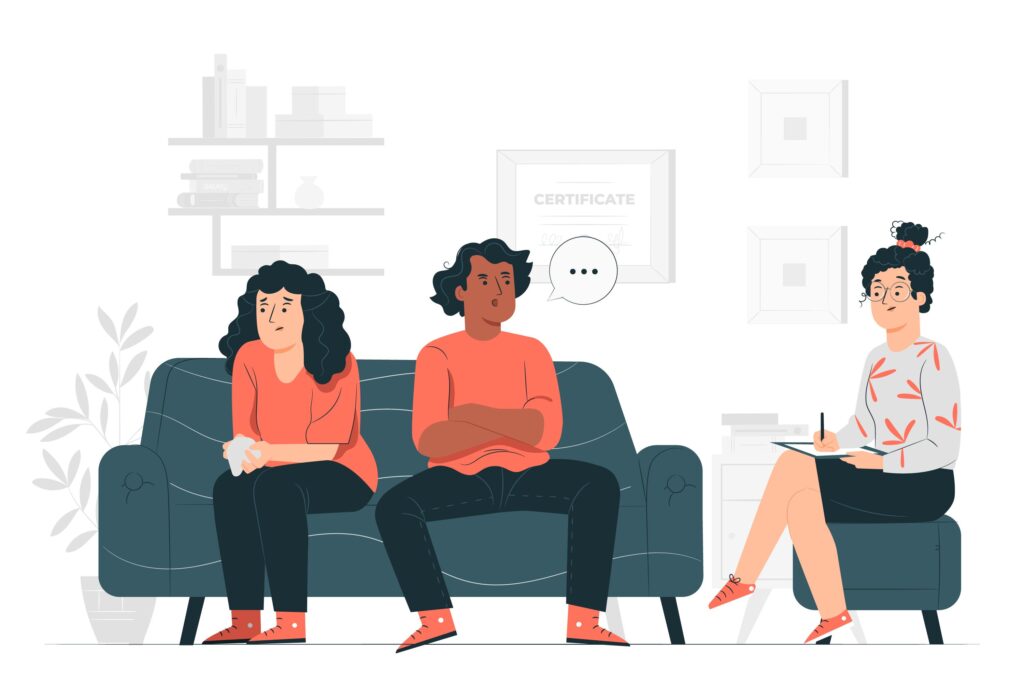 How Can Therapy Help Couples?
Individually, we approach relationships with opinions, biases, fears, and needs. Still, without healthy communication, these challenges and preconceived notions that we entered the relationships with can form a filter that makes it difficult to get messages across to a partner. It is through this filter that we listen and respond to conflict, stressors, or tension. Through couples therapy, a trained professional can help partners be more aware of each other's wants and needs, allowing the other to respond more openly to relationship challenges when they should arise. 
Therapy sessions are designed to create a secure, compassionate, and empathetic environment to discuss your problems and concerns. While choosing to work on your relationship in a structured manner is a significant step towards change, dedicating time to develop your relationship creates a greater priority in your daily awareness.
Couples therapy can help you and your partner approach a broad range of challenges and concerns, including:
Trust

Infidelity

Sexual intimacy

Communication

Financial problems

Parenting

Trauma

Physical abuse

Emotional abuse

Depression

Grief

Loss

Substance abuse

Mental illness

And more
ClearMinds Couples Therapy
At ClearMinds, we help couples build respect, trust, communication, and intimacy to empower them to work through their difficulties. We understand it takes courage to ask for help, and you don't have to face your fear alone. With the proper guidance and tools, you can enhance the relationships in your life. Our couples therapists are not only knowledgeable in their field of expertise, but they are also passionate and sincere in helping their clients on their path toward progress and mental health. Each of our therapists is a highly skilled and personable clinician who genuinely cares about their client's wellbeing. We are passionate about helping you process your unresolved trauma as a couple so that you can live a happy and fulfilling life.
If you and your significant other could benefit from couples therapy, we are here to help. Contact a member of our team at +971-4-557-6220 to schedule an appointment. You can also email us at info@clearmindscenter.com or drop us a line through our online contact form.We look forward to hearing from you.