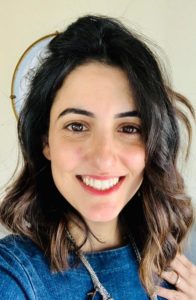 I am a licensed clinical psychologist and play therapist specializing in the treatment of children, adolescents, and young adults experiencing a wide range of emotional and/or behavioral difficulties. I have a sub-specialty in working with young children (as young as 3 years) and with children, teens, and adults experiencing trauma-related difficulties using EMDR (eye movement desensitization and reprocessing) and play therapy. Additionally, I work with caregivers to improve upon parenting skills to effectively manage their children's behavior problems and improve their relationships with them.
My theoretical frame of reference is insight- oriented psychodynamic psychotherapy, attachment-based psychotherapy, and internal family systems. When adults and families come to me worried about certain behaviors in their children or teens, I not only focus on the symptoms being displayed, but I help uncover and resolve the reasons driving these symptoms. Only in this way true change and relief can be achieved.
I am certified in Eye Movement Desensitization and Reprocessing (EMDR) and currently hold a license to practice from Washington State in the United States and from the Dubai Health Authority (DHA), UAE.
My Philosophy
I work with children, teens, and young adults. However, when working with children between the ages of 2 and 9 years of age, the therapy modality I use is play therapy. Through play, I am able to access the child's inner world in order to understand them and help them resolve the conflicts contributing to their behavior.
I believe it is very important to incorporate parents into the therapy process so they can learn to meet their children's emotional needs and learn to communicate effectively with them. I am always available for parents to reach out for support, advice, and strategies to help their children.
In addition to working with children and teens struggling with anxiety, adjustment issues, sadness, behavior problems, & parent-child problems, I also specialize in working with sexualized behavior problems. I use a combination of attachment- based therapy and the Pathways program with older children and teens who have aggressed sexually against other children. With younger children who display sexualized behavior I use sexual-specific play therapy to teach healthy boundaries and resolve conflicts contributing to the inappropriate behavior.
Background
Educational Qualifications:
Licenses: