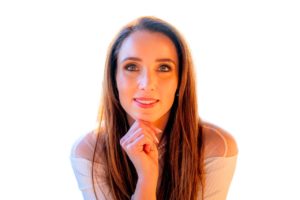 I am a clinical psychologist practicing in Dubai. I work with individuals across the lifespan, from infancy to geriatrics, who are experiencing a wide range of challenges. I have a strong grounding in psychodynamic psychotherapy and place emphasis on understanding and addressing the unconscious processes, traumas, emotions, attachment styles, and relationship patterns that influence a person's thoughts, feelings, and behaviors.  My approach is grounded in warmth, compassion, mindfulness, curiosity and the highest quality of ethical practice. I believe that before any treatment can begin in earnest, a strong therapeutic alliance needs to be established, where my clients feel safe, contained, heard and validated. 
However, I also try to offer a space where collaborative and pragmatic problem solving can come to life in order to facilitate symptom relief. This often involves being mindful of a person's context and their relational systems, where the  dynamics and patterns within families, couples, or larger social networks are considered and addressed. When working with children and adolescents, I try to include parents as much as possible while still respecting the child or adolescents' need for privacy and confidentiality.   
My integrative approach draws not only on psychodynamic techniques but also on modalities such as systemic therapy, family therapy, CBT, DBT, etc., and each client's treatment is specific to their needs as well as their treatment goals. 
In addition to psychotherapeutic interventions, I am adept at offering various assessments for children and adolescents, including, emotional assessments, court appointed emotional assessments, psychoeducational assessments and cognitive assessments. 
I also have experience in providing court appointed treatments and I have appeared as a professional witness on numerous occasions.  
My Philosophy 
I believe that effective therapy is reliant on a strong therapeutic relationship between me and my clients. This is a collaborative connection characterized by trust, respect, empathy, and confidentiality. I approach my work with warmth, compassion, mindfulness, curiosity and the highest quality of ethical practice. 
For me, people change when they feel ready, and that this readiness doesn't come from an external source. Often this change involves surrendering to the process, where we let our feelings flow and let them move through us experiencing them as that are. Once we have felt them to their depth, we can often find a place of acceptance. Through this meaning-making we can start to let go of patterns no longer serving us and move towards inner peace. This process of change isn't to become a new version of our self, but rather to step into the real self, where we come to accept ourselves and our world as they are, without judgment. 
Educational Qualifications
I completed my training in South Africa, where I was trained psychodynamically to work predominantly with children, adolescents, and their families. I went on to complete my internship at an outpatient facility in South Africa where my training encompassed pragmatic and evidenced based approaches to adolescent counseling, individual adult psychotherapy, parental counseling, play therapy, family therapy and couples counseling. 
I have also sought continuous professional development through on-going training and supervision in areas such as parent-infant psychotherapy for children under 5, art therapy, DBT, Self-Psychology, Disordered Eating, sex informed psychotherapy, dream analysis, gender-identity and development, racism, and Jungian Psychology. 
Licenses
Specialities
Addictions

Anxiety disorders (Panic, social, generalized, separation, health anxiety)

Body Dysmorphic Disorder

Depression and mood disorders

Developmental disorders such as ADHD, ASD and learning disabilities

Disordered Eating

Divorce or family breakdown

Grief

Interpersonal difficulties

Parenting practices

Personality Disorders

Post Traumatic Stress Disorder (PTSD)

Self harm and suicidal ideation

Sex informed psychotherapy

Trauma