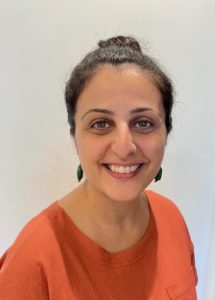 I am a licensed clinical psychologist with more than 10 years of experience treatment of adults who are struggling with their mental health. I have expertise in treating issues ranging from general life dissatisfaction, depression and anxiety to bipolar disorder.
In therapy, I base treatment on psychodynamic, insight-oriented, and attachment-based theories as well as the cognitive behavioral therapy (CBT) approach known as Acceptance and Commitment Therapy (ACT). Tailoring my treatment to align with my clients' goals, I use different methods to meet their needs. At times, delving into past unresolved events and relationships and in other phases in therapy, helping clients learn skills to work through challenging thoughts and emotions. 
My Philosophy
As humans, we are so unique that at times we lose sight of the fact that we share many of the same challenges and inner conflicts. I believe that creating an atmosphere of understanding, non-judgment, and connection is essential for effective therapeutic work. I guide individuals in self-discovery and facilitate behavioral changes that lead to more meaningful lives.
The psychodynamic and attachment-based approach typically focuses on understanding and working through unresolved issues regarding significant past relationships and life experiences (e.g., difficult relationships with parents, traumatic experiences, loss of a loved one, etc). Emotionally resolving past issues can greatly change a person's current life situation.
Gaining understanding to one's problems is sometimes not enough for a person to be able to make a change in their life. I integrate Acceptance and Commitment Therapy, a scientific, evidence-based CBT treatment, to teach the individual practical and helpful skills specific to their problems so that they can overcome the issues they came into treatment for.
By using ACT, individuals learn to effectively manage distressing thoughts and feelings (e.g., anger, depression, anxiety, etc.) reducing their influence over their behaviors. For example, someone with social anxiety can develop skills to overcome the fear of judgment, enhance communication, and boost self-confidence. ACT emphasizes skills like learning how to not be controlled by your thoughts and feelings, learning how to accept what is not in your control, embracing the present moment, and identifying what is important to you to live a meaningful life.
I also use Trauma-Focused Acceptance and Commitment Therapy (TFACT), which is a compassion-based, exposure-centered approach to addressing a range of traumatic experiences. TFACT addresses issues such as emotional numbness; dissociation; trauma-related anxiety, panic attacks, depression, shame, anger, etc, suicidality, attachment-related trauma, and issues with trust. It helps to guide individuals on how to trust others, develop healthy relationships, and find meaning in life.
Background
I completed my training in Florida, USA, focusing on psychodynamic techniques to work predominantly with adults. This training centered on understanding how early relationships, traumas, and subconscious emotions impact current life and challenges.
After becoming a licensed psychologist, I expanded my practice by integrating various therapeutic interventions to offer well-rounded services. I received training from Dr. Russ Harris in ACT and Trauma-Focused ACT, as well as training in the use of mindfulness in therapy. In my practice, mindfulness involves being aware of internal and external experiences with curiosity and without judgment.
Educational Qualifications
Licenses
Specialities
Depression

Anxiety or stress

Difficulties with communicating effectively

Difficulties with being assertive

Relationship problems (romantic, family, friends, colleagues, etc.)

Sexual and relationship diversity (LGBT, non-monogamy, etc.)

Self-confidence and self-worth issues

Developing coping skills for various problems

Drug or alcohol addiction

Anger management

Emotional disturbance

Trauma

Coping with major life changes (marriage, divorce, ending a romantic relationship, having a child, experiencing loss, etc.)

Exploring life's purpose

Bipolar or psychotic disorders.